Celebrate Repeal Day With Dram & Draught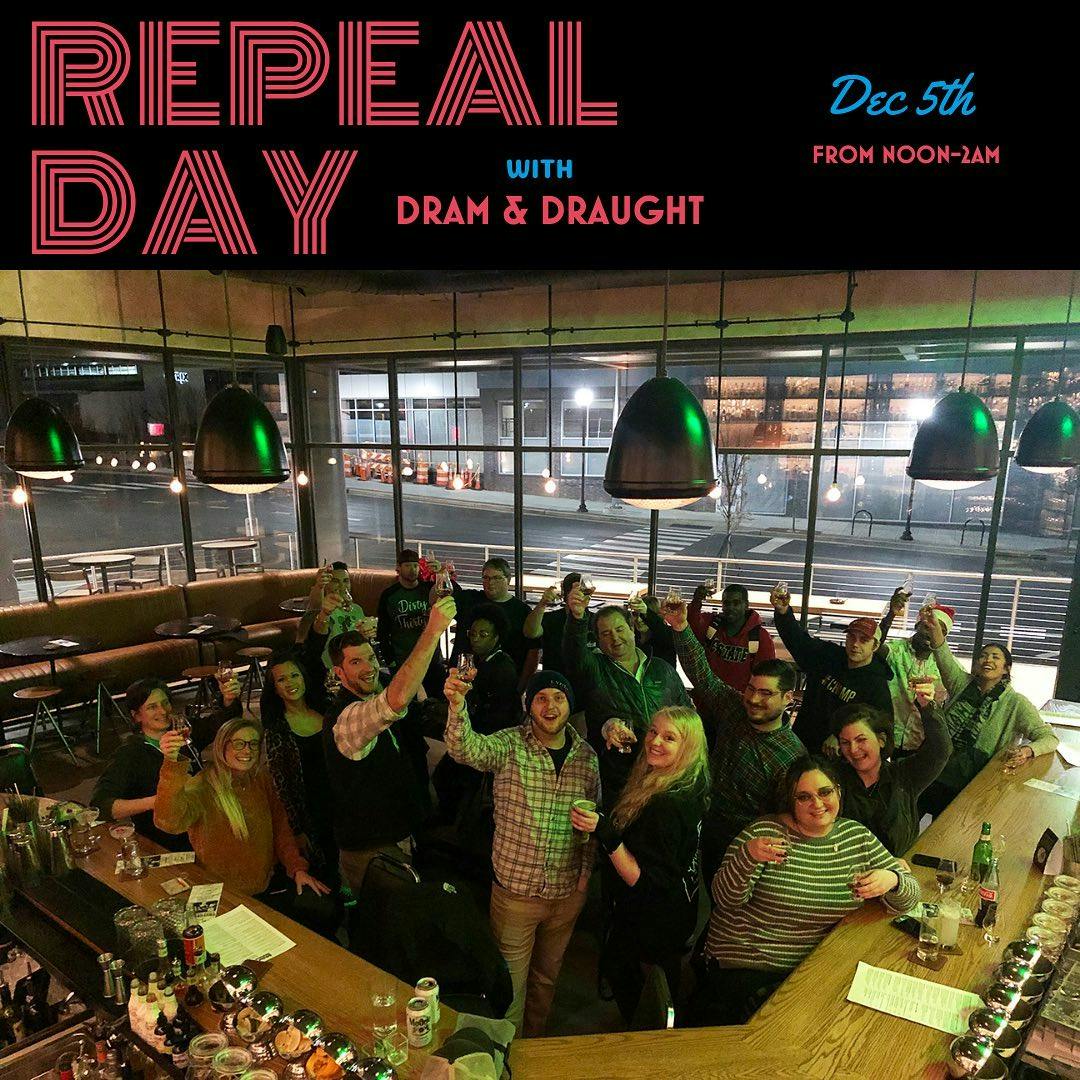 We might be biased, but we think Repeal Day is the best holiday! Raise your glass and come celebrate with us on Sunday, December 5, 2021, from noon until 2 a.m. in Durham, Greensboro, and in Raleigh. Check out our drink specials we'll be slinging at all three locations all day.
Repeal Day Specials
Left Hook: $13
Old Forester 100 proof
Kahlua
Cynar 70
Cocoa bitters
B-75: $12
Botanist Gin
Lemon
Simple
Tennessee Gold Rush: $14
Jack Daniel's Single Barrel Rye
Fernet Branca
Lemon
Honey
Flight: $20
Your choice of three "whiskey row" Old Forester bottles 1870, 1897, 1910, 1920.
If you're joining us in Raleigh, we'll have a photo booth and props for you to enjoy! This is the ultimate Sunday Funday no matter which location you join us. We look forward to seeing you!