Join Us for Our Annual Raleigh Christmas Parade Watch Party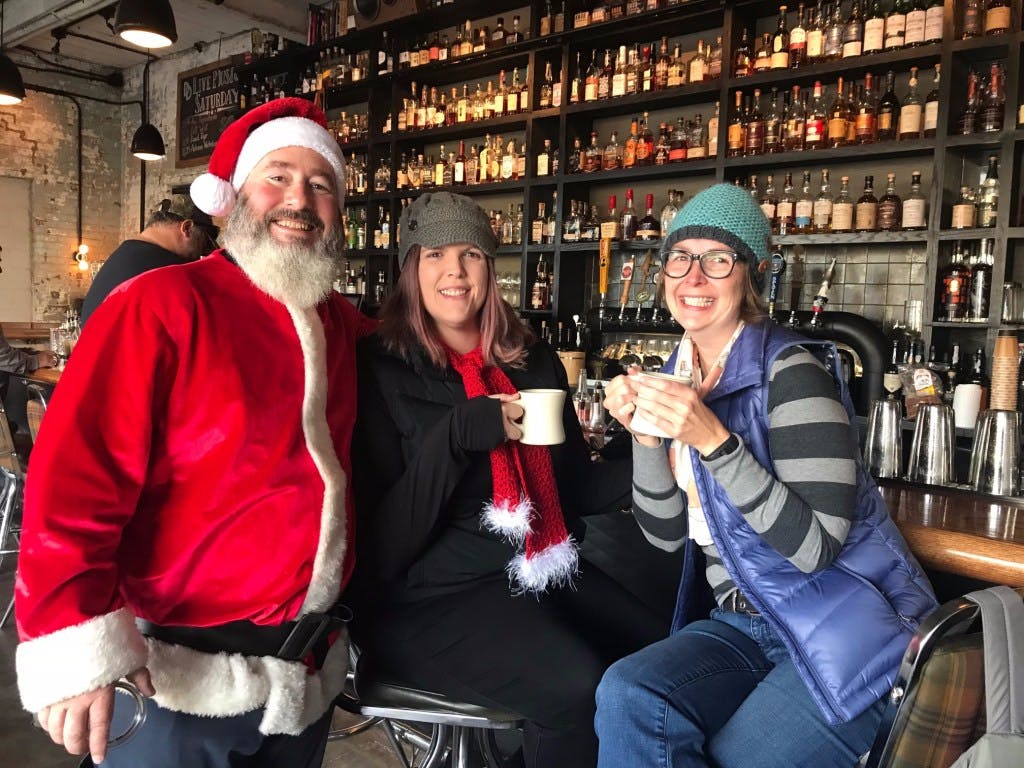 Join us on Saturday, November 20, 2021, for Raleigh Christmas Parade fun! We'll be opening our doors early for all you parade go-ers (21+ only). Get ready for some delicious hot drinks to sip on while you enjoy the parade. We'll have free coffee + hot chocolate + apple cider… just pay to spike it! Also on special, we'll have Irish Coffee for $12. Doors open at 8 a.m. the parade begins at 9 a.m. We'll be live streaming on the big screen in the lounge. We can't wait to get into the holiday spirit with you!
Please note that Dram & Draught is a private club for members and their guests, 21+ only.
About The Christmas Parade
Don't miss the pageantry and excitement of the 2021 ABC11 Raleigh Christmas Parade presented by Shop Local Raleigh on November 20, 2021, in Downtown Raleigh. The parade will kick off the holiday season with festivities at 9:40 am on the street side and at 9:30 am on ABC11 and the ABC11 North Carolina streaming apps.
Presented by Shop Local Raleigh, this annual event is the largest parade between Atlanta and Washington D.C. Over 65,000 people will line the street, in addition to 250,000 thousand more watching at home.
The parade in its 77th year has happened every year minus a brief pause during WWII. In 2020, the parade went virtual and was a joyous celebration for community groups and those watching at home. There were still performances and community comradery, while audiences enjoyed one tradition that wasn't canceled due to the Novel Coronavirus.
The parade is hosted by ABC11 Eyewitness News morning anchors Barbara Gibbs, John Clark, and ABC11 First Alert Meteorologist Kweilyn Murphy. ABC11's morning traffic reporter Kim Deaner and evening anchor Amber Rupinta will serve as street-side reporters. Coverage on ABC11 will begin at 9:30 am with special guest ABC11 Chief Meteorologist Don Schwenneker and evening anchor Lauren Johnson as hosts.